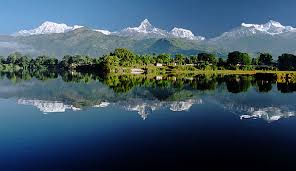 10 – Day Discover Nepal Tour
Day 1 Arrive in Kathmandu. Transfer to hotel
Day 2 Explore Kathmandu with local guide including a walk around Thamel
Day 3 Scenic hike around the rural and scenic village of Nagarkot. Later discover the extraordinary beautiful city of Bhaktapur which is also known as Bhadgaon. Optional Tour: Mount Everest morning flight sight – seeing
Day 4 Visit Pashupatinath a Hindu temple on the banks of the Bagmati River in Deopatan. The tour will then extend into Bouddhanath Stupa, the largest stupa and the holiest Tibetan Buddhist temple in Nepal.
Day 5 Drive to Chitwan National Park, known as the "Heart of the Jungle", because of its sublime character.
Day 6 In the morning, experience an elephant back Safari. Later glide along the Rapti River in a traditional dug-out canoe. More than 450 birds thrive in the park and many aquatic species. The day will end with the regional rhythms of the Tharu people as they perform their traditional dance.
Day 7 Transfer to Pokhara to explore the cascading Devil's fall. Take a scenic boat ride on Phewa Lake.
Day 8 Tour Pokhara including the World Peace Pagoda.
Day 9 Back in Kathmandu to visit Patan City
Day 10 Transfer to Kathmandu airport