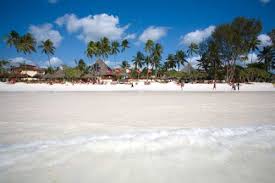 7- Night Packages starting from €1,398 per person *
The VOI Kiwengwa resort is located on one of the most beautiful beaches of the Eastern coast of Zanzibar, this resort lies at only 50 minutes from Stone Town. Wisely blending modern comforts and local tradition, this village retains a vivid "African" style, emphasized by a spectacular makuti-style thatched structure, where the hall and the common services are housed.
The inhabitants of Zanzibar say that if there is a Paradise, this is ...
Continue Reading →