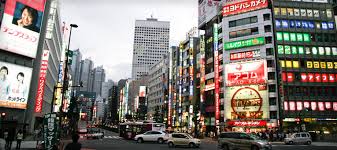 10-Day Private Tour
Day 1 Transfer to hotel
Day 2 Full day city tour with guide, travelling on public transport, as Tokyoites do.
Day 3 Explore Kamakura on the full-day tour. Enjoy a rickshaw ride through quiet historical streets.
Day 4 Travel to Hakone, famous for its hot springs (known as onsen)and natural beauty.
Day 5 Explore Mt. Fuji, cruise Lake Ashi and take a ride on the Mt Komagatake aerial cableway.
Day 6 Depart by train to Kyoto. Night exploration in Gion, Kyoto's famous Geisha district.
Day 7 Kyoto full day excursion.
Day 8 Travel to Nara to visit its UNESCO World heritage sights centered around an attractive park.
Day 9 Depart by train to Tokyo
Day 10 Transfer to airport.