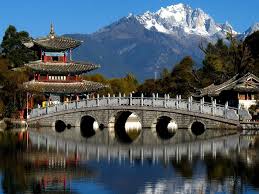 14-Day Imperial China Tour
Day 1 Arrival in Beijing. Afternoon visit to Tian'anmen Square
Day 2 Tour to the Forbidden City, including the ancient palace at the centre of modern Beijing and the Summer Palace
Day 3 Tour of the Great Wall of China. Next, visit Imperial Ming Tombs.
Day 4 Visit China's largest temple and altar complex, the Temple of Heaven(Tiantan). After lunch, visit Lama Temple, which is the largest and best-preserved lamasery in Beijing.
Day 5 Morning flight to Xi'an. On arrival, visit the Ancient City Wall of Xian.
Day 6 Full day tour of Man. See the Terracotta Warriors and the Wild Goose.
Day 7 Flight to Chongqing. Visit Chongqing Zoo. Proceed to board the scenic
Day 8 Relax on the deck and marvel at the scenic beauty as your cruise ship sails into Fengdu. Enjoy a shore excursion of Fengdu -the City of Ghosts on the Ming Hill.
Day 9 Boat passes through Qutang Gorge and Wu Gorge. Proceed on an excursion of the Three Little Gorges.
Day 10 Shore excursion of the Three Gages Dam, the largest project of its kind in the world.
Day 11 Full day tour of Shanghai including Shanghai Museum and the famous Yu Garden traditional Chinese Park with beautiful pavilions, miniature lakes & bridges.
Day 12 Take D-express train to Hangzhou, which boasts of beautiful sceneries and numerous historic relics unparallel anywhere.
Day 13 Visit West Lake with boat. Afternoon, visit Six Harmonies Pagoda and China Silk Museum.
Day 14 Transfer to airport