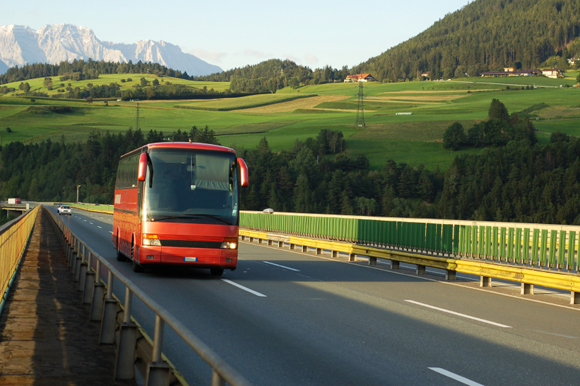 Escorted Coach Tours
HFA Travel is a booking agent for Insight Tours.
Insight Tours is Europe's premier escorted tour operator, provides premium escorted motorcoach vacations throughout Britain, Ireland, Train travel wales, Europe, Scandinavia the Eastern Mediterranean and North America. 'The Art of Touring in Style' lies at the very heart of Insight philosophy. Insights' carefully chosen unique features and impeccable service standards enable us to deliver exceptional quality, unequalled value, unforgettable memories and personal freedom at levels currently unrivalled elsewhere in the travel industry.
When it comes to traveling in style and comfort, look no further than Insight Vacations. Insight tours offers smaller group sizes, greater passenger comfort and up-to twice as much legroom as a standard touring coach. Insight guests stay in outstanding hotels and each unique destination visited features a wealth of included sightseeing!
Whether you want to explore at a leisurely pace, experience as much as possible in a short amount of time, or get off the beaten track, Insight's complete range of tours means you are sure to find an itinerary that suits you. Or Insight's SuperSaver range of tours offers first class touring at very affordable prices.
There is no better value…with Insight you get:
More legroom l Smaller Groups l Quality Hotels l Delicious Dining l Guaranteed Departures l More Included Sightseeing
Travel in style on Insight's luxury reconfigured coaches with more legroom so the journey is as enjoyable as the destination.
Europe & Britain Premium Tours & Cruises
Insight Vacations is putting the finishing touches on their 2012 tours, however now you can book select tours in advance, pay preview prices and save! Just pay your deposit within 7 days of booking & no later than August 31st, and Insight tours will honor the preview price even if the cost or your tour goes up once brochures are finalized.
You can SAVE even more by paying in full 12 months in advance you get an additional 10% off of the land tour rates. Past passengers receive 5% off of the land price. So if you are planning to travel with Insight tours in 2012, don't run the risk of price increases.
Book now to ensure the best protected deal and to secure your seat on the itinerary and departure of your choice.
In 'The Golden Age of Touring', select groups of travellers expected and received personalized service, balanced itineraries and carefully chosen, well located hotels. Over time, many of these desirable touring principles have long been forgotten – but not by Insight. They remain committed to the ideals of the Golden Age and have refined touring to deliver comfort, enjoyment and value, which is why more people choose Insight each year for their European holiday.
Independent Touring
Enjoy the best of all worlds by combining the freedom of independent travel with the style, comfort and hassle free advantages of letting Insight Vacations make your arrangements. We'll take care of the details while you relax. Simply select your destinations and number of nights and come on over.
Ancient Civilizations Tours & Cruises
The secrets of a bygone age are revealed by Insight each day in all their majesty with a collection of fantastic itineraries including many cruising options in Egypt, Greece, Turkey, Jordan and Israel. Marvel at the incredible wonders of Petra, 'the rose red city – half as old as time.' See the Valley of the Kings and the mighty temples of Karnak and Luxor. Visit ornate Mosques in Istanbul and consult the mysterious Oracle in Delphi.
USA & Canada Tours & Cruises – including Mexico & Alaska
An escorted tour with Insight tours is the only way to enjoy the true depth and breadth of North America. From the moment you join your tour, you will be immersed in the true diversity and wonders of this great continent – from the charm of Quebec City, the magnificence of the Canadian Rockies and the tranquil beauty of New England to the awesome majesty of the National Parks, the irresistible allure of Mexico's colonial cities and the glitz and lights of Las Vegas.
Winter Europe & Eastern Mediterranean
November to April is the perfect time to visit Europe. The climate is often surprisingly mild, and the cities belong to their inhabitants and just a few discerning visitors. There is no better, more complete way to enjoy this experience than on an Insight Vacations escorted tour. Best of all prices are substantially lower than in peak summer season!
Contact us advising your preferred dates, duration and destinatons and we will revert with your ideal escorted coach tour!