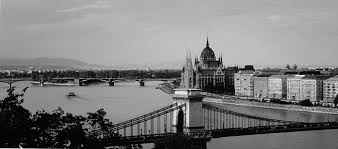 VIENNA – BUDAPEST – BRATISLAVA
Starting from €755 per person sharing a twin cabin
12th March – 16th March
DAY 1 VIENNA (Austria)
Boarding at 1800hrs in Vienna. Settling into your cabin. Presentation of the crew and welcome cocktail in the lounge. Dinner on board on an "Austrian theme". Overnight stopover.
DAY 2 VIENNA – BUDAPEST (Hungary)
Buffet breakfast on board. Morning devoted to the optional guided tour of Vienna. The imperial residence for more than six centuries, Vienna has been deeply marked by the seal of the Hapsburgs. If, for many people, the Austrian capital evokes the rhythm of the waltz or the silhouette of the big wheel at the Prater, it owes its attraction above all to its monuments, to the memories of the Hapsburgs, to the riches of its museums, to its musical tradition continued by the Opera and by various illustrious ensembles. reputation. Back to the boat for lunch. Departure of the cruise for Budapest. Afternoon sailing on the Danube, a river rich in history and immense heritage. Dinner on board, followed by an evening's dancing. Arrival in Budapest during the night. Overnight stopover.
DAY 3 BUDAPEST
After breakfast, morning devoted to the optional guided tour of Budapest. Explore this astonishing city, cut in half by the Danube: Buda with its hills and valleys and Pest with its flat plain, whose panoramic view over the banks of the Danube is listed as part of the world's cultural heritage by UNESCO. Back to the boat for lunch. Free afternoon. Explore the unquestioned marvels of the city at your own pace. Dinner on a "Hungarian theme" followed by an evening of entertainment. Departure of the boat around midnight heading forBratislava
DAY 4 BRATISLAVA (Slovakia)
Morning's sailing. Breakfast on board. For the more courageous, an aerobics session is offered in the lounge in the company of our hostess. Lunch during the cruise. Arrival in Bratislava around 4.00pm. Optional guided tour of the Slovakian capital. Dominated to the north by the slopes of the southern point of the Small Carpathians, irrigated by the Danube, the city occupies a privileged geographical site. The charm of Bratislava lies in its old city: splendid baroque palaces, churches and pleasant squares. Back on board. Dinner and gala evening. Departure of the cruise during the night heading back to Vienna.
DAY 5 VIENNA
Arrival in Vienna early in the morning. Buffet breakfast on board. Disembarkation at 0900hrs. End of our journey.
Highlights
Unlimited complimentary on board beverages, including beer, fine wine, spirits, mineral bottled water, soft drinks specialty coffees and tea.
All meals on board for Superb French Cuisine
Farewell Gala dinner
***
Free WiFi
Complimentary Samsung Galaxy Tablet for guests' use
Shore excursions with wireless audio system
Port Talk
***
Captain Welcome cocktail Reception
On board assistance from our multi-lingual host/hostess
Entertainment : On board professional entertainment & Crew Team show
***
Travel assistance and repatriation insurance
All port fees
***
Discover :
Imperial Vienna
Budapest, the two thousand years old city
Bratislava and its unique charm
***
Traditional Hungarian evening and gala evening on board